Sikkim Traditional Millet Beer "Chang"
Sikkim is breathtaking and so is "Chang"
Bhutia or Lepcha term for fermented alcoholic beverages. It's always the local food and beverage which bring people closer to the place and its culture. I still remember those amusing nights and the enlightening, funny and surreal conversation I had with the wonderful people over the "Chang". Until the last day in Sikkim, I used to wash down delicious local cuisines (Momos or Thupkas or my favourite Nepali curry) with the intoxicating Chang.
The type of chang I learned from my local friends is known as "Tongba"named after the vessel which holds this fermented beverage prepared from finger millet seeds scientifically known as "Eleusine Coracana".
Initially these seeds are cooked in hot water for approximately 2-3 hours and remain soaked until their outer covering is peeled off which is then washed and drained out with water. These seeds are kept for few hours and then spread on a clear surface or collected in a woven bamboo basket to cool it down to a tepid temperature. Murcha (Source of bacteria, holds and yeast) is then sprinkled and mixed with cooked millet. This mixture is kept in an enclosed vessel or ceramic pot for fermentation for at least 4 days. However longer your ferment, stronger it gets. You will smell the fermentation strongly once your Chang is done.
Besides its enchanting taste, what is appealing to most people is its unique way to drink and savour the Chang.
Drink traditional Millet Beer as Chang
Local people drink chang in bamboo vessel usually called as "Tongba" or "Dungro" with a bamboo straw or pipsey with perforated end to filter the content of fermented beverage.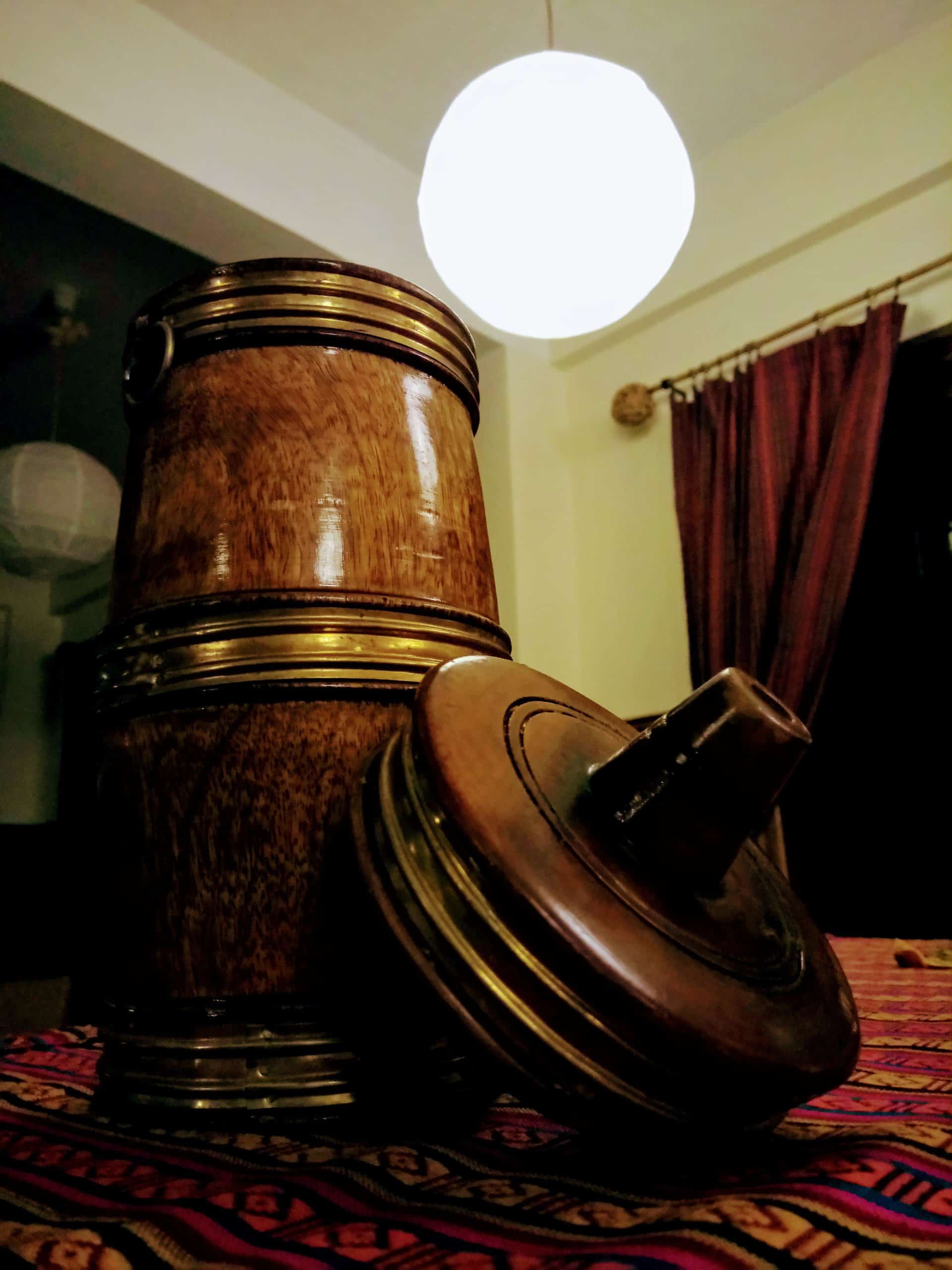 Hot water is poured into the vessel till the brim to release the intoxicating flavour of beverage. This process will be repeated until the alcohol in Tongba get exhausted.
In Sikkim millet beer is also widely used as an offering to the gods in ceremonies. Before taking the first sip, a few drops are always first offered to the gods.
We at Bamboo Retreat Hotel along with terralaya.com organises tour to authentic villages for guests/tourists where they can taste original traditionally brewed chang using only natural ingredients served in beautiful Tongba.